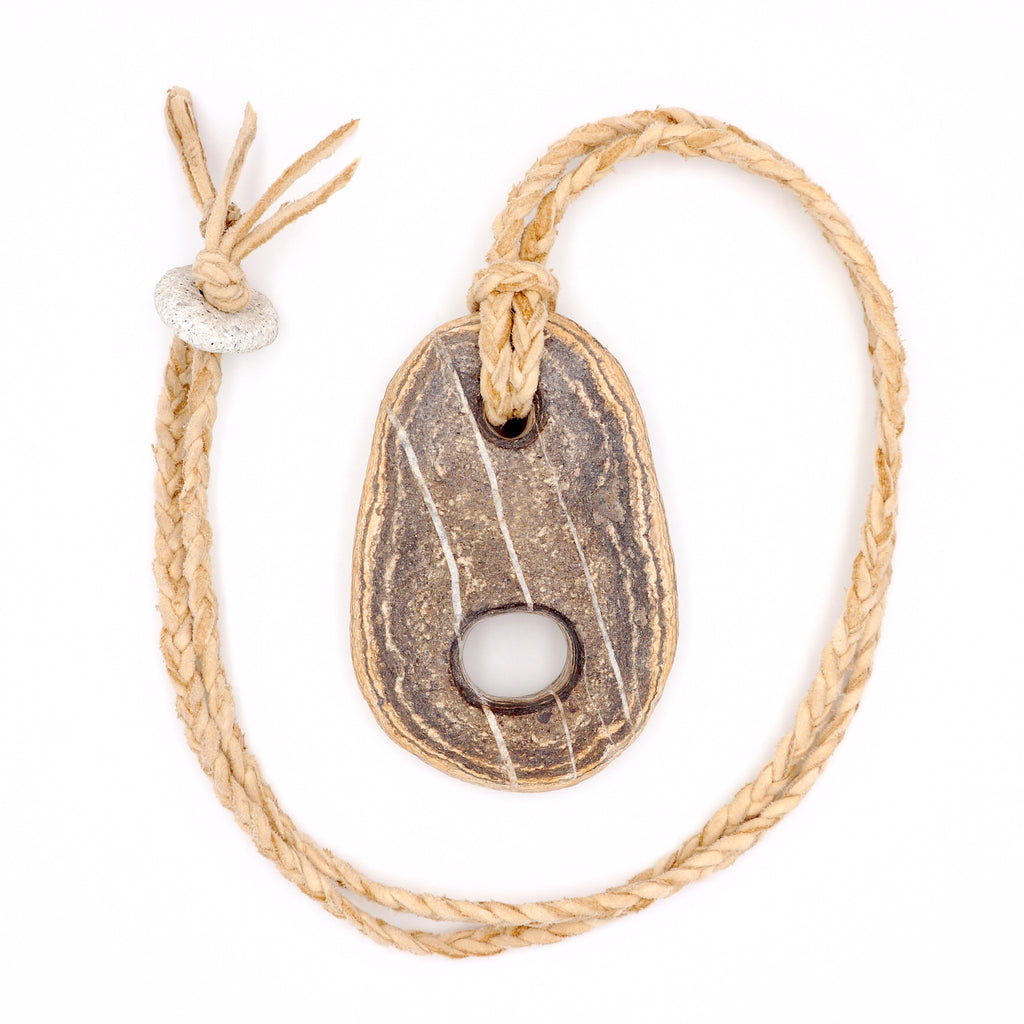 Coming to Meet Pendant
This incredible stone has all of these different lines and patterns coming to meet. Like us, they have simply shown up. When we come to meet, we are independent and without expectation to be pulled by another to meet, nor do we pull them to meet. It is showing up for what or who is receptive and retreating from what is not, and remaining balanced either way.
This sizable pendant is 3 1/2" inches long, 2 3/8" inches wide, and about a 1/2" inch thick. It is on leather we make and cut at home that has been braided. It is an adjustable necklace that can be worn as long as 31" inches.
Free shipping within the U.S.A.